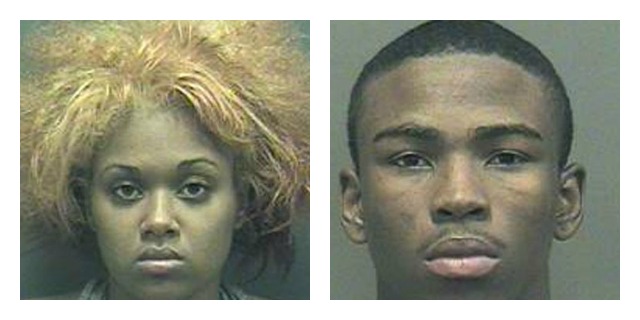 The following photos of Artay Buster and Candece Howard were provided by the West Haven Police Department.
WEST HAVEN, CT (WFSB) -
Officers broke up a party in West Haven where 18 juveniles along with two adults were arrested for trespassing in a vacant home on Monday night.
Eyewitnesses reported to police that groups of teenagers were entering a home on 89 Homeside Ave. around 9:30 p.m.
Upon arrival, officers "noted the odor of marijuana," but police did not say if any drugs were seized from the property.
After police said they broke up "an organized party," 19-year-old Artay Buster "refused to obey the commands of police, pushing an officer and resisted his arrest." He was arrested and charged with criminal trespass and interfering with police.
Candece Howard, 18, of West Haven, along with 18 people under the age of 18 were also charged with criminal trespass. The names of people under the age of 18 were not released because of their ages.
No injuries were reported.

No other information about the incident was released by police.

Copyright 2014 WFSB (Meredith Corporation). All rights reserved.