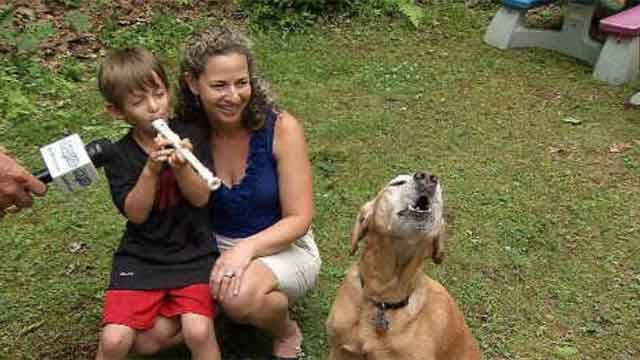 We've seen dogs do many things on command, like fetch, sit, give a paw, and roll over, but one local dog can do a very unique trick that many others probably cannot.
Recently Eyewitness News launched a new series called "It's Going Viral," where Scot Haney checks out all of the videos that are sent into the newsroom and picks some to showcase.
One dog in New Hartford can sure sing a tune, especially when people play the recorder for him.
Otto, who will be 12 years old on Halloween, has been singing since he was just a puppy and whenever he hears singing or flutes or instruments like that he will start singing along.
If you have a great video that is clever or funny and you'd like to share it with Eyewitness News, please email it to SHaney@WFSB.com.
Copyright 2014 WFSB (Meredith Corporation). All rights reserved.