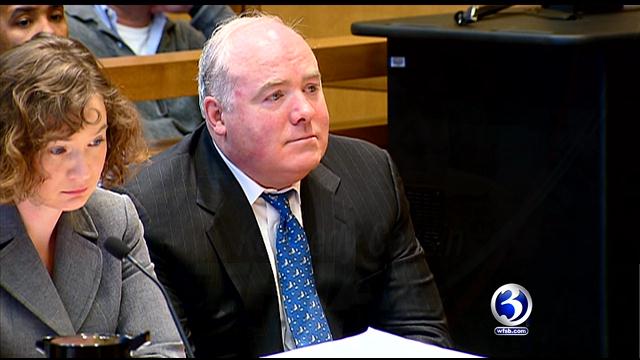 STAMFORD, CT (AP) -
A lawyer for Michael Skakel is seeking to keep the government from using audio tapes made by the Kennedy cousin for a memoir as evidence in his upcoming murder retrial.
Skakel, the nephew of Robert F. Kennedy's widow, Ethel, was freed from prison last year after a judge ruled his trial attorney failed to adequately represent him in 2002 when he was convicted of fatally bludgeoning Martha Moxley in Greenwich when they were both 15.
The Greenwich Time reports Skakel's new attorney on Tuesday sought to suppress the evidence seized from ghostwriter Richard Hoffman and return it to Skakel.
Attorney Stephen Seeger says an investigator misled Hoffman to get the tapes, on which Skakel says he masturbated in a tree outside Moxley's window the night she was killed.
Information from: Greenwich Time, http://www.greenwichtime.com.

Copyright 2014 The Associated Press. All rights reserved. This material may not be published, broadcast, rewritten or redistributed.