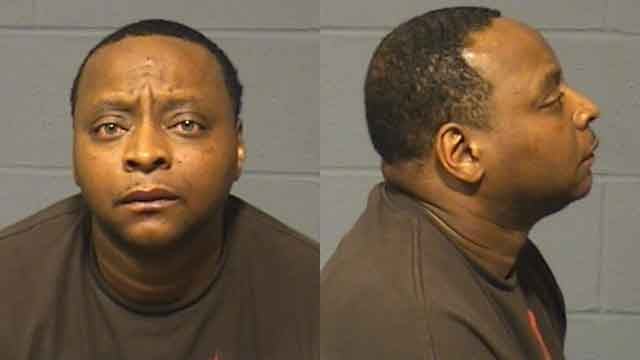 Lamont Freeman was scheduled to be arraigned on Thursday. (Hartford police photo)
HARTFORD, CT (WFSB) -
A Hartford firefighter accused of barging into the home of a stranger while drunk is scheduled to face a judge on Thursday.
Lamont Freeman of Enfield was released on bond and on the docket to be arraigned in Hartford.
Police said Freeman, who was off-duty at the time, walked into an apartment on Barbour Street on Tuesday and refused to leave. He had been shouting someone's name.
The owner of the apartment allegedly told Freeman that he had the wrong apartment, but that Freeman wasn't convinced.
Freeman was eventually forced out of the apartment. However, police said he continued to bang on the door and demanded to be let back inside the home.
A police report described Freeman has heavily intoxicated.
He was charged with breach of peace and trespassing.
Copyright 2014 WFSB (Meredith Corporation). All rights reserved.