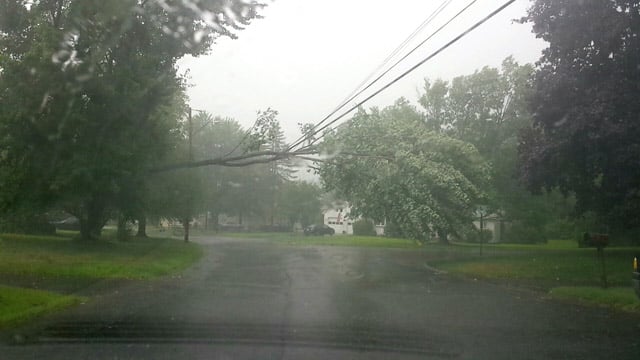 South Windsor. (iWitness photo)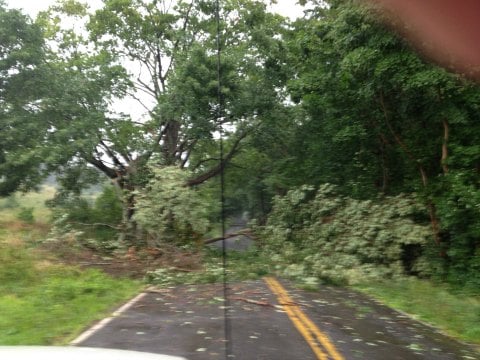 Trees down in Vernon. (iWitness photo)
HARTFORD, CT (WFSB) -
A severe thunderstorm warning was issued on Sunday for parts of Hartford, Tolland and Windham counties until 8:15 p.m.
Another severe thunderstorm warning was issued for New London County until 8:30 p.m.
All of the warnings have since expired.
Meteorologist Mike Cameron said there are storms passing through the Springfield, MA area that could impact the northern part of the state.
There are more than 6,500 Connecticut Light and Power customers without power. These outages are scattered throughout northern Connecticut with the town of Tolland having the most amount of outages.
Tolland has more than 2,800 outages. CL&P is working to restore power to these towns as quickly as possible.
Route 195 in Tolland is closed between Walbridge Hill Road and Route 32 in Mansfield because of trees and wires down. Route 320 in Willington is closed between Cisar Road and the Mansfield line because of trees and wires down. Connecticut Department of Transportation expects these roads to be closed for eight hours or less.
A flash flood warning was issued for Tolland and Hartford counties until 10:15 p.m.

Copyright 2014 WFSB (Meredith Corporation). All rights reserved.