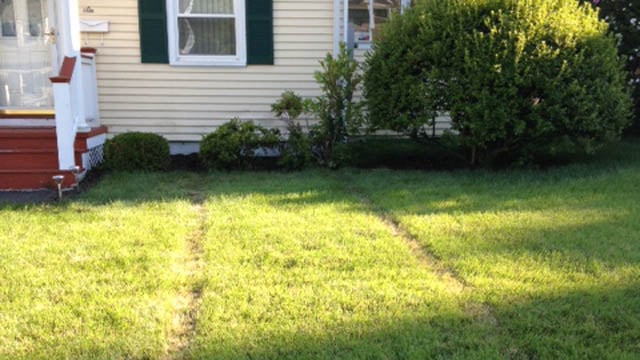 Tire marks from where crash happened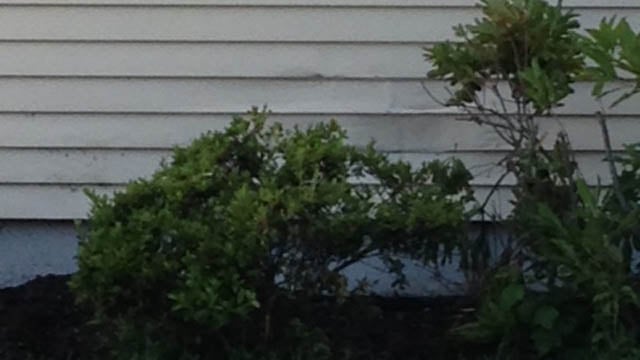 Damage on home
NORWALK, CT (WFSB) -
A Norwalk man is facing charges after his 12-year-old son allegedly crashed the family car into a neighbor's house.
Police have arrested 45-year-old Giuseppe Manugus who they said allowed the boy to get behind the wheel Saturday.
Police said Manugus told them he was teaching his son how to drive forward and backward in the driveway when the boy accelerated out of the driveway, crossed College Street, and smashed into the home across the street.
Making matters worse, neighbors said the family who lives in the damaged home just moved in.
"When I found out I was pretty shocked," said Nicolas Tapper of Norwalk, who said that he didn't think it was very responsible of the father to allow his son to drive.

Police say the house suffered only minor damage and nobody was injured in the incident.
"I would not put my 12-year-old in a car (and let him) drive it. My son is 16 and he's just starting to learn," said Christine Tapper, of Norwalk.

Manugus was charged with risk of injury to a minor. He is due in Norwalk Superior Court on Aug. 1.
An attempt to reach Manugus for comment Monday was unsuccessful.
Copyright 2014 WFSB (Meredith Corporation). All rights reserved.