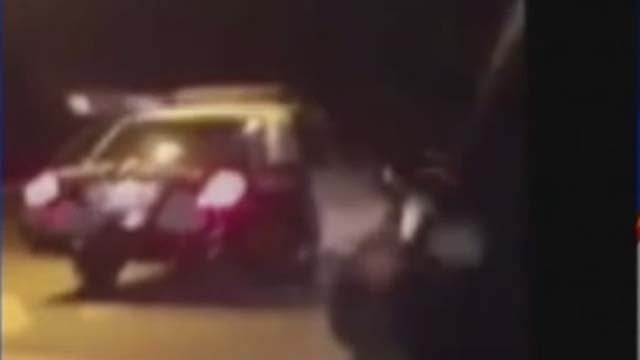 A teenager reportedly rode on the roof of his mother's car and she said she didn't know he was there.
Two witnesses said they saw the mother and son arguing after leaving a movie theater.
"She slaps him across the face and tells him to find his own ride home," said one witness, Dustin Lorenzo.
The witnesses said they saw the mother get in the car with a 10-year-old and prepared to drive away, when the teen jumped on the back of the car and climbed on the roof.
Another witness with Lorenzo, Jacob Batton, said they decided to follow the car and call police.
"She was going about 50 miles per hour; we were just trying to keep up and that's when I decided I'm going to call 9-1-1," Batton said.
The trip stretched on for several miles for about 10 minutes, and at one point the woman waited through a red light with the 19-year-old still hanging on for dear life.
The teen eventually jumped off at a stop sign and ran off. Police were able to track both the teen and his mother down.
Officers said the teen will be ticketed and fined for riding outside of the vehicle.
© 2014 CBS Interactive Inc. All Rights Reserved.