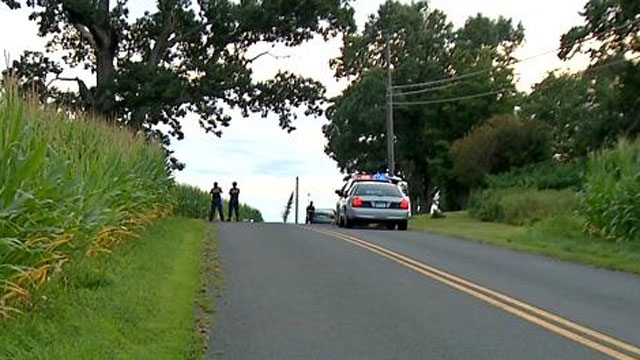 A 87-year-old woman died after being hit by a motor vehicle in Ellington on Tuesday evening. (WFSB Photo)
ELLINGTON, CT (WFSB) -
An 87-year-old woman died one day before her 88th birthday after being hit by a motor vehicle in Ellington on Tuesday evening.
The woman, who was identified as Janet E. Peck, was reportedly crossing Middle Road to get mail when she was hit around 5:15 p.m.
Peck was rushed to Rockville Hospital and taken to St. Francis Hospital via Lifestar. She later died from injuries suffered in the crash.
The driver of a Ford Focus, who was identified as 84-year-old Thaddeus J. Okolo, stopped at the scene. Okolo was not seriously injured in the crash, police said.
Connecticut State Police said they are still investigating the crash, but no charges have been filed.
Speed does not appear to be a factor.
Copyright 2014 WFSB (Meredith Corporation). All rights reserved.