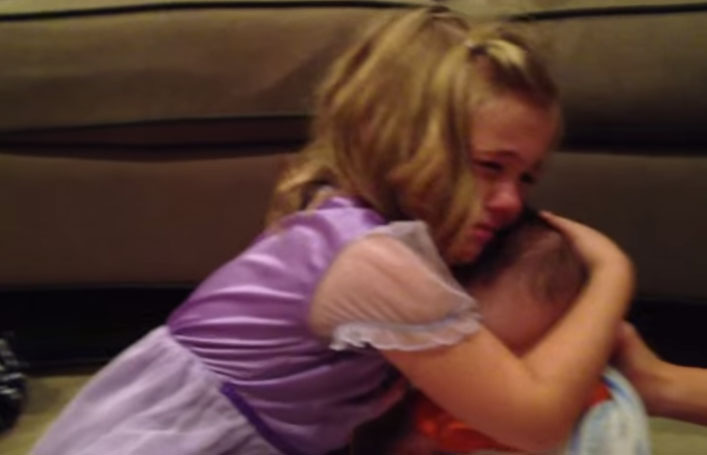 HARTFORD, CT (WFSB) -
One sister's love for her little brother shows through in a viral video where she hopes he will never grow up.
In a YouTube clip titled Sadie doesn't want her brother to grow up, the 5-year-old girl named Sadie tells her parents that "I don't want him to grow up" when she finds out that her brother is going to getting bigger.
She explains why she does not want him to increase in age.
"Yeah, he's so cute," Sadie tells her parents as she cries and hugs her brother.
Sadie continues to cry and hug her brother again in the just under 1-minute clip.
"Oh my Gosh! I want him to stay little," Sadie said.
The YouTube clip has more than 1.9 million views as of Wednesday.
Check the video out by clicking here.
Copyright 2014 WFSB (Meredith Corporation). All rights reserved.