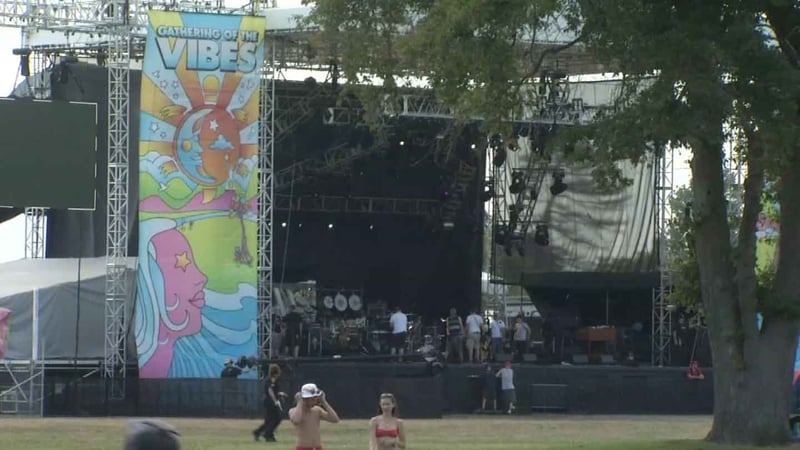 The Gathering of the Vibes began on Friday in Bridgeport. (WFSB photo)
BRIDGEPORT, CT (AP) -
The annual Gathering of the Vibes music festival is starting in Bridgeport.
The weekend festival, which has drawn crowds of about 20,000 in past years to Seaside Park on Long Island Sound, will feature John Fogerty and dozens of other musicians. The festival began Thursday and is set to end Sunday.
The Connecticut Post reports (http://bit.ly/1s8s7vn ) that the family camping area has been expanded to accommodate more parents who bring their children.
Bridgeport has increased the rent charged to Ken Hays, who founded the Gathering of the Vibes in 1996, to $50,000 from $40,000.
Organizers promise improved acoustics with a new sound system. Chris Hubbard, the Vibes' production manager, says every festival-goer will hear with the same clarity regardless of where they are seated.
Copyright 2014 The Associated Press. All rights reserved. This material may not be published, broadcast, rewritten or redistributed.