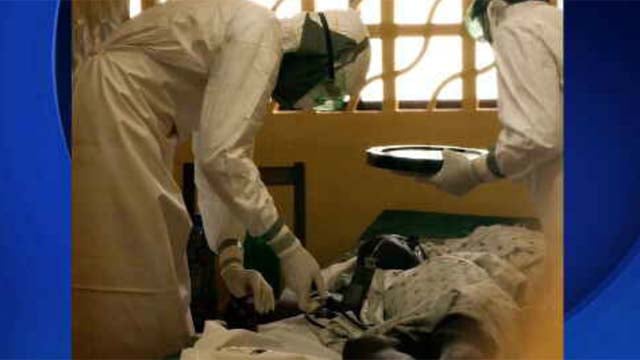 A patient at Mount Sinai Hospital in New York City is being tested after being admitted to the facility with a high fever and gastrointestinal symptoms, and reporting recent travel to a country in West Africa where Ebola has been reported, according to a statement from the hospital on Monday.
Here is the full statement from Mount Sinai Hospital:
"In the early morning hours of Monday, August 4, 2014, a male patient with high fever and gastrointestinal symptoms presented at The Mount Sinai Hospital's Emergency Department in New York City. The patient had recently travelled to a West African country where Ebola has been reported. The patient has been placed in strict isolation and is undergoing medical screenings to determine the cause of his symptoms. All necessary steps are being taken to ensure the safety of all patients, visitors and staff. We will continue to work closely with federal, state and city health officials to address and monitor this case, keep the community informed and provide the best quality care to all of our patients."

2014 Cable News Network, Inc., a Time Warner Company. All rights reserved.