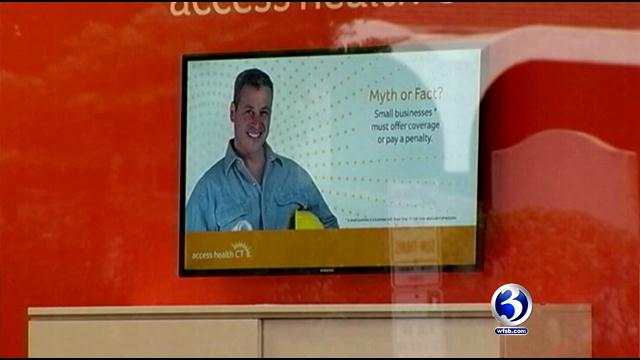 HARTFORD, CT (AP) -
The state's health insurance marketplace says Connecticut's rate of uninsured has dropped from 7.9 percent to 4 percent since 2012.
State officials credited the marketplace, known as Access Health CT, with much of the reduction. According to Access Health's research, of the 256,666 residents who signed up for health insurance though the marketplace, or exchange, during this year's open enrollment period, approximately 53 percent, or 138,834, were uninsured at the time.
Gov. Dannel P. Malloy, who is seeking re-election, said Wednesday he's "more than happy" to run on the issue of President Barack Obama's health care law should it come up in the election. He said Wednesday's numbers are proof of Connecticut's success with providing coverage to people who didn't previously have it.
Access Health surveyed members who signed up for Medicaid and private plans.
Copyright 2014 The Associated Press. All rights reserved. This material may not be published, broadcast, rewritten or redistributed.