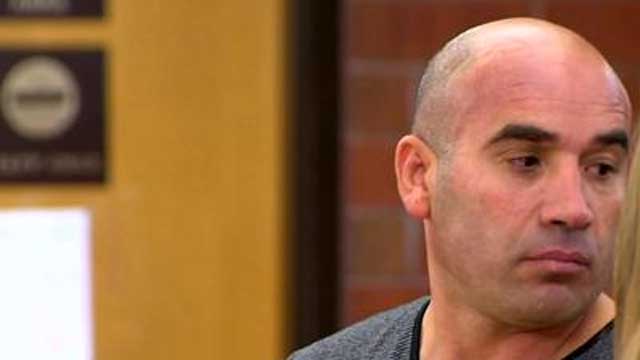 Rustam Suleymanov was arraigned in Hartford Superior Court on Friday
HARTFORD, CT (WFSB) -
A Hartford man was arrested by police on Thursday after he was found exposing himself in a park.
Hartford police said 39-year-old Rustam Suleymanov was in Colt Park around 5 p.m. when several bystanders noticed him exposing himself and masturbating in the public park.
Several teens called 911 after Suleymanov was caught staring at them as he masturbated. When Hartford police arrived, they say they found a Four Loko, which is an alcoholic beverage, near him.

Police said there were many children under the age of 16 playing near him in the park.
He was arrested and charged with public indecency, risk of injury to a minor, breach of peace and public drinking.
Suleymanov was held on a $25,000 bond and was arraigned in Hartford Superior Court on Friday. He remains in jail and will be back in court on Sept. 5.
Eyewitness News did stop by his Hartford home, but no one answered the door.

Copyright 2014 WFSB (Meredith Corporation). All rights reserved.