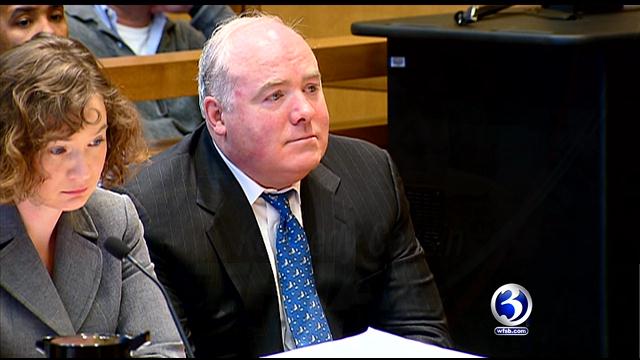 (WFSB file photo)
NEW HAVEN, (AP) -
Connecticut prosecutors say a judge was wrong to grant a new trial last year to Kennedy cousin Michael Skakel, rejecting as "foolish" his conclusion that Skakel's trial attorney should have focused more on Skakel's brother.
Prosecutors filed an appeal Friday with the state Supreme Court seeking to reverse a ruling by Judge Thomas Bishop. The judge ruled that Skakel's trial attorney failed to adequately represent him in 2002 when he was convicted of fatally bludgeoning Martha Moxley in Greenwich when they were both 15.
Bishop says Skakel likely would have been acquitted if the defense focused more on Thomas Skakel, an early suspect in the case.
Prosecutors say highlighting Thomas Skakel's relationship with the victim would have bolstered their argument that Michael Skakel killed Moxley in a jealous rage.
Copyright 2014 The Associated Press. All rights reserved. This material may not be published, broadcast, rewritten or redistributed.