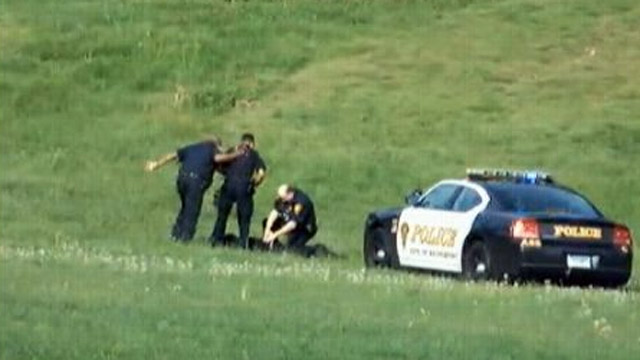 BRIDGEPORT, CT (AP) -
A Bridgeport police officer has been charged with violating a man's civil rights by using unreasonable force during an arrest captured on video.
The U.S. Attorney's Office said Friday that a grand jury indicted 48-year-old Clive Higgins.
Higgins' attorney says he'll plead not guilty Friday in New Haven federal court.
The video showed police officers kicking and stomping Orlando Lopez-Soto after he was shot with a stun gun and fell to the ground in Beardsley Park in May 2011 following a car chase.
Prosecutors say after another officer deployed his stun gun, Higgins approached the man - who was lying prone on the ground - and kicked him in the head and neck area.
The other two officers pleaded guilty in June to deprivation of rights under color of law.
Copyright 2014 The Associated Press. All rights reserved. This material may not be published, broadcast, rewritten or redistributed.