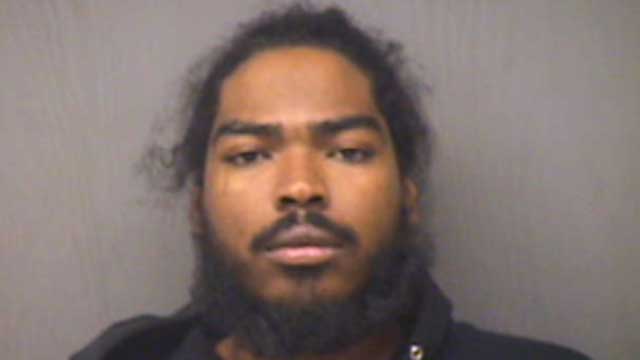 The following mug shot of Anyello Frayind was provided by the Norwich Police Department.
NORWICH, CT (WFSB) -
A child suffered "drag-like" injuries to his face, neck and chest after an assault by a Norwich man on Friday morning, police said.
Officers were called to the Backus Hospital around 7 a.m. after doctors reported a child with "suspicious injuries."
During their investigation, police determined that 29-year-old Anyello Frayind repeatedly punched the child in his leg and dragged him across the carpet.
Police aren't saying where this incident happened, but Frayind is an acquaintance of the child's family, who was caring for the child.
The unidentified child was transferred to the Hartford Children's Hospital for further treatment. The child has a broken femur and has what many know as rug burn to his face, neck and chest. Police said the child is "expected to make a full recovery."
Frayind was charged with second-degree assault and risk of injury to a minor. He is being held on $100,000 bond and is expected to appear in Norwich Superior Court on Aug. 21.
Eyewitness News went to his home on Central Avenue, but no one answered the door.

Copyright 2014 WFSB (Meredith Corporation). All rights reserved.