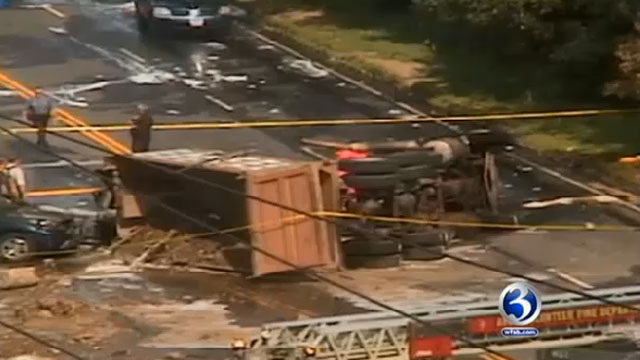 File Photo of the Avon Mountain Crash in 2005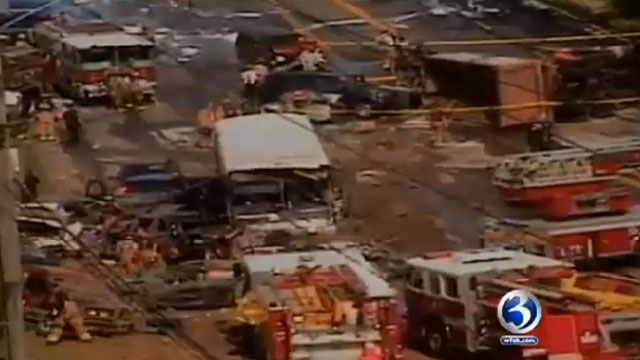 File Photo of the Avon Mountain Crash in 2005
AVON, CT (AP) -
The Connecticut Supreme Court has ruled that victims of the 2005 Avon Mountain crash that killed four people cannot sue the state on allegations that Route 44 was dangerous and lacked adequate safety measures.
Justices said in a 5-1 ruling Monday that the design of the steep road and the lack of warning signs and other safety measures did not make the highway defective under state law.
A dump truck went out of control down the 500-foot hill in Avon in 2005 after its brakes failed, causing a fiery, 20-vehicle accident at the bottom that killed four people and injured 19.
The court dismissed two identical lawsuits by crash survivor Michael Cummings of New Hartford and Ellen Stotler of Avon, whose husband died in the crash.
Copyright 2014 The Associated Press. All rights reserved. This material may not be published, broadcast, rewritten or redistributed.