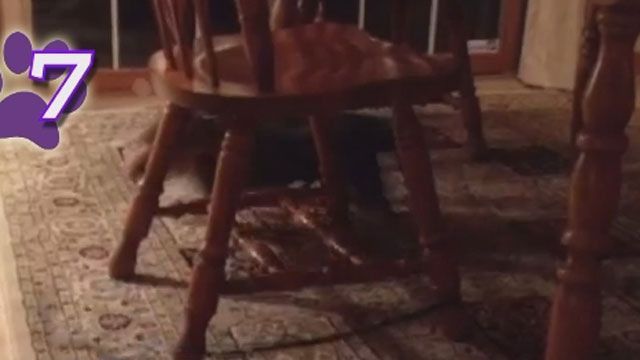 EAST HAMPTON, CT (WFSB) -
Another round of It's Going Viral with Scot Haney features an East Hampton dog that goes to great lengths to catch his leash.
Round and round he goes, where he'll stop nobody knows. Rudy, a Yorkie, makes it his mission to spin around in circles in an attempt to catch his leash.
Linda Malivasi said her dog has gone around in circles for two minutes and she had to physically stop him from spinning around.
In just a matter of 45 seconds, Rudy spun around 30 times.
Anyone who has a video that they think should go viral, send it to SHaney@wfsb.com and it could end up being featured on Eyewitness News.
Copyright 2014 WFSB (Meredith Corporation). All rights reserved.