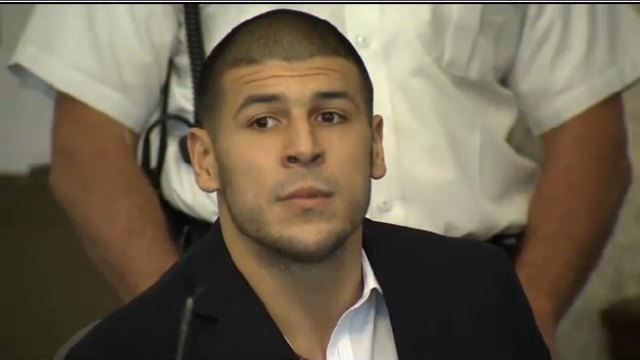 (CBS photo)
BOSTON (AP) -
Former New England Patriots player Aaron Hernandez is due in court for a pretrial hearing in the 2012 drive-by killings of two men outside a Boston nightclub in 2012.
Suffolk County District Attorney Daniel Conley's office says Thursday afternoon's hearing is "purely administrative in nature" as both sides prepare for a May 28, 2015 trial.
Prosecutors say Hernandez shot Daniel de Abreu and Safiro Furtado after one of them apparently spilled a drink on him in the nightclub. Hernandez has pleaded not guilty.
He also is charged in the murder of Odin Lloyd, a semi-professional football player whose bullet-ridden body was found in an industrial park near Hernandez's North Attleborough home.
Hernandez also pleaded not guilty in Lloyd's murder. His trial in that case is scheduled for October.
Copyright 2014 The Associated Press. All rights reserved. This material may not be published, broadcast, rewritten or redistributed.