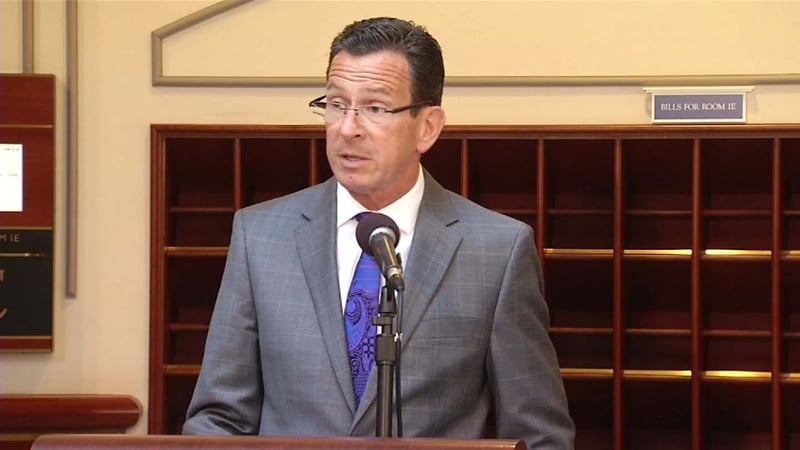 (WFSB file photo)
HARTFORD, CT (AP) -
A fired-up Democratic Gov. Dannel P. Malloy is defending his efforts to improve Connecticut's economy and quality of life, accusing his Republican rival of rooting for failure.
Malloy says Greenwich businessman Tom Foley, his 2010 gubernatorial foe, spent the past four years sitting in the "cheap seats, saying cheap things" while Malloy and his team were working hard.
Malloy received enthusiastic applause from the approximately 1,000 Democrats who gathered Wednesday night for the annual Jefferson Jackson Bailey Dinner. The fundraising event in Hartford came a day after the state's Republicans nominated Foley in their primary.
Foley contends Malloy's policies and tax increases have hampered the state. Malloy maintains Connecticut has made progress under his leadership. It was a theme repeated by other speakers and plastered on signs that read "Progress 2014."
Copyright 2014 The Associated Press. All rights reserved. This material may not be published, broadcast, rewritten or redistributed.