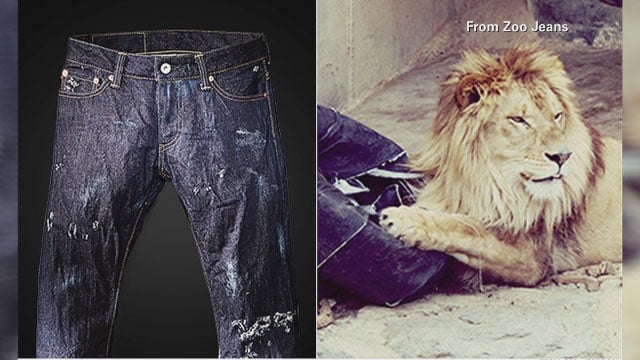 (CNN photo)
HITACHI CITY, JAPAN (CNN) -
Ripped jeans have been a fad for a long time, but does what's doing the ripping make a difference in the fashion?
A zoo group in Japan has found a unique way to raise money and be fashionable at the same time.
The Mineko Club created "Zoo Jeans," which allows buyers to purchase jeans ripped by lions, tigers and bears.
The money goes toward the World Wildlife Fund and the local Kamine Zoo in Hitachi City, Japan.
Volunteers wrap the jeans around tires and rubber balls then toss them into the animal enclosures.
The club said it recently sold three pairs of torn denim jeans for $3,500.
For more, check out the club's YouTube video here.
© 2014 Cable News Network.Turner Broadcasting System, Inc. All Rights Reserved.