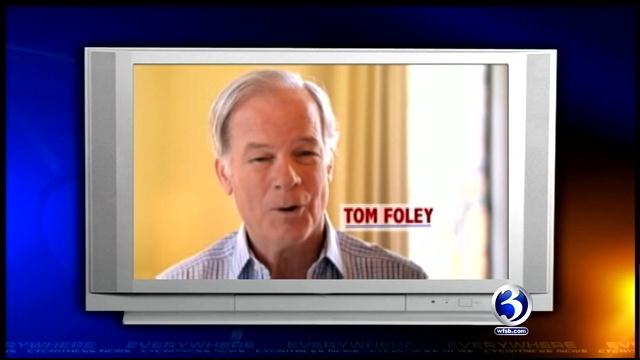 HARTFORD, CT (WFSB) -
Republican gubernatorial candidate Tom Foley is trying to get cross-endorsed by the Independent Party of Connecticut, a week after receiving the GOP nomination.
Should Foley win the third party's backing, his name will appear twice on the November ballot. Democratic Gov. Dannel P. Malloy has already received the cross-endorsement of the Working Families Party and his name will appear twice.
But Foley is facing competition from at least one other person for the Independent Party's endorsement. Trinity College Professor John Mertens also wants to run as the party's gubernatorial candidate.
The party is in a state of flux. There has been a multi-year legal battle over who controls the organization, as well as a disagreement over whether to cross-endorse other candidates. Members are expected to endorse a candidate Tuesday night.
Copyright 2014 The Associated Press. All rights reserved. This material may not be published, broadcast, rewritten or redistributed.