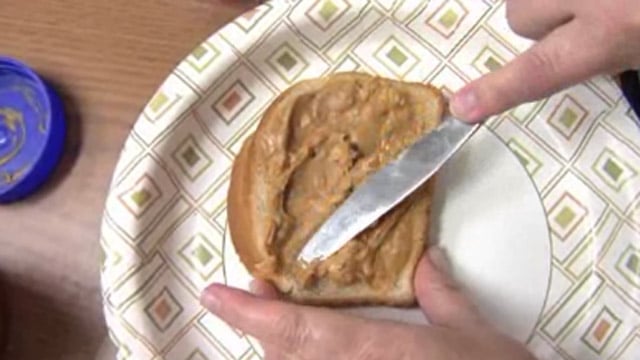 (CNN file photo)
HARTFORD, CT (WFSB) -
A natural food company said it was recalling several lots of peanut butter, almond butter and other nut butters due to fears of salmonella contamination.
nSPIRED Natural Foods said it became aware of the risk after routine testing showed a potential link between eating the products and four cases of illness.
The products affected include Arrowhead Mills peanut butter, Maranatha almond butter and peanut butters and a number of specific private label nut butters sold under brands of Whole Foods, Kroger and Safeway.
A complete list of the products can be found on the Food and Drug Administration's website here.
Customers were advised to throw away the affected products and call nSPIRED Natural Foods at 1-800-937-7008 for a replacement or a refund.
Copyright 2014 WFSB (Meredith Corporation). All rights reserved.