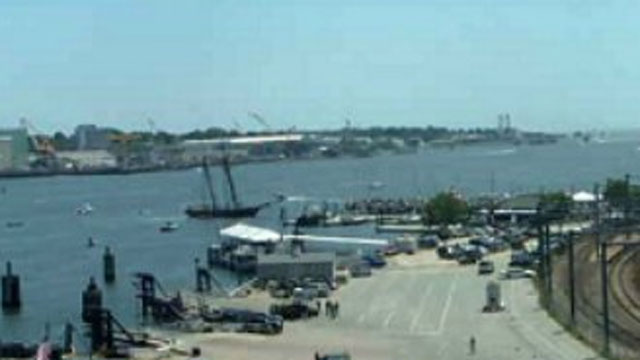 The Freedom Schooner Amistad arrived at Sailfest in New London on July 12 (WFSB file photo)
HARTFORD, CT (AP) -
A Connecticut judge has appointed a receiver to take over the operations and finances of the group that runs the state's official flagship, the Amistad schooner.
State Attorney General George Jepsen requested the receivership. He filed court documents saying Hamden-based Amistad America Inc. has run up significant debt and its conduct has been "destructive" to its educational mission. A Hartford Superior Court judge appointed the receiver Thursday.
Amistad America officials didn't immediately return a phone message Thursday. The group released a statement saying it supported receivership.
The 129-foot Baltimore clipper is a replica of a vessel taken over by African captives being brought to Cuba in 1839. They landed on Long Island, but were jailed in New Haven. They were freed in a landmark U.S. Supreme Court case.
Copyright 2014 The Associated Press. All rights reserved. This material may not be published, broadcast, rewritten or redistributed.