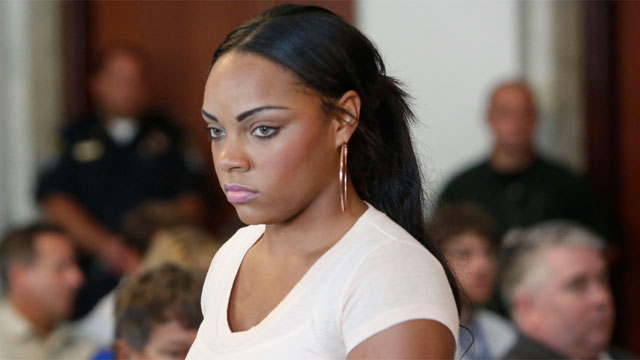 Shayanna Jenkins. (AP photo)
FALL RIVER, MA (AP) -
The fiancee of former New England Patriots player Aaron Hernandez has asked a judge to throw out allegations she lied to a grand jury.
Shayanna Jenkins appeared before a Fall River Superior Court judge on Friday to seek dismissal of perjury charges. Prosecutors say she lied to a grand jury nearly 30 times during the investigation into the 2013 killing of Odin Lloyd, who was dating her sister.
Hernandez is charged with killing Lloyd. He's also separately charged with killing two men in Boston in 2012.
Jenkins' lawyers have argued in court papers that prosecutors set out deliberately to charge her with perjury, and that they failed to provide sufficient evidence to the grand jury.
Jenkins has pleaded not guilty. The judge did not immediately rule.
Copyright 2014 The Associated Press. All rights reserved. This material may not be published, broadcast, rewritten or redistributed.