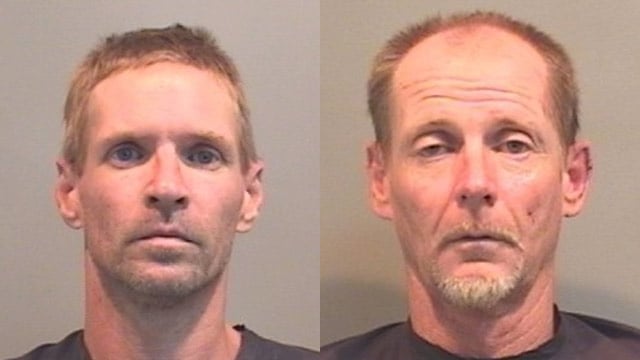 Kenneth Lipsey (L) and Jimmy Rhinehart (R). (Source: Union Co. Detention Center)
UNION, SC (FOX Carolina) -
Two men tried breaking into the Union Senior Center on Tuesday, but police said they were not able to get away because one of them was found stuck in a window.
Officers said they arrived to the North Gadberry Street building about 11:30 p.m. to find legs hanging out of a window.
Police said the man, identified as 32-year-old Jimmy Rhinehart, was stuck between the window's metal bars, requiring help from firefighters and paramedics to get him out.
Upon further investigation, police said Rhinehart threw a brick through the window to break in. According to police, Rhinehart broke in because he had not eaten in three days.
A second suspect, 47-year-old Kenneth Lipsey, was also at the scene and taken into custody, police said.
After he was treated at the hospital, Rhinehart and Lipsey were both charged with burglary.
Copyright 2014 FOX Carolina (Meredith Corporation). All rights reserved.