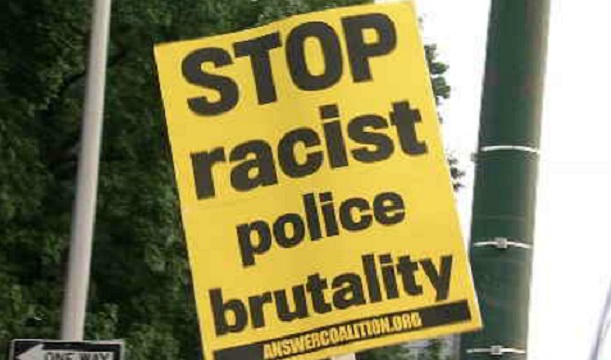 HARTFORD, CT (WFSB) -
A rally against police brutality was held in Hartford Wednesday night, all in response to a teenager being shot with a stun gun by an officer in the city's North End.
Dozens of people marched along Albany Avenue to make their voices heard, and marched to the public safety complex where the police department is.
The police chief himself even marched alongside protestors.
Protestors held signs saying "stop racist police brutality," and many chanted. Those protesting were upset about the 18-year-old man being shot with the stun gun recently.
"It's a sad thing that happened but there are more people in the community that should be here right now," said Quincy Coleman of Hartford,
Last week, video surfaced showing Luis Anglero being shot with a stun gun by an officer, and Hartford police said Anglero was acting aggressively, but others said he did nothing wrong. The teen was hospitalized and charged with breach of peace, and protestors said they want those charges to be dropped.
The march ended at the public safety complex and the police chief spoke to the crowd about the ongoing investigation.
There will be a press conference on Thursday morning regarding the incident.
Copyright 2014 WFSB (Meredith Corporation). All rights reserved.