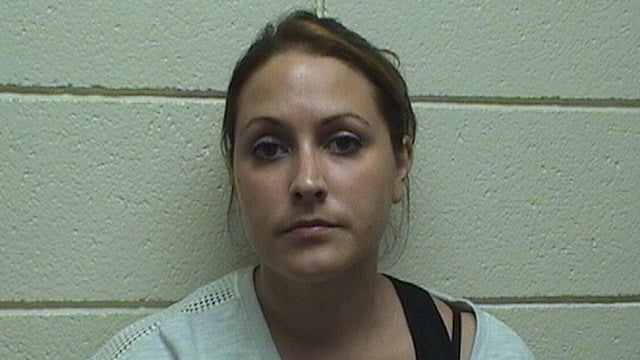 Jennifer Zubek was charged with stealing from a daycare center in South Windsor. (South Windsor police photo)
SOUTH WINDSOR, CT (WFSB) -
Police in South Windsor arrested a former daycare employee they said stole from her employer.
Jennifer Zubek, 32, of Meriden, was arrested on Wednesday.
Police said the owner of a Deming Street Daycare facility filed a complaint back in January.
The owner told investigators that Zubek had taken cash payments from the business. Police said it was in excess of $10,000 over the last year.
Investigators said they later obtained an arrest warrant, which they served on Wednesday.
Zubek was charged with second-degree larceny and released on a $25,000 bond. She appeared in Manchester Superior Court on Sept. 4.
Since her court appearance, her charges were nolled.
Copyright 2014 WFSB (Meredith Corporation). All rights reserved.