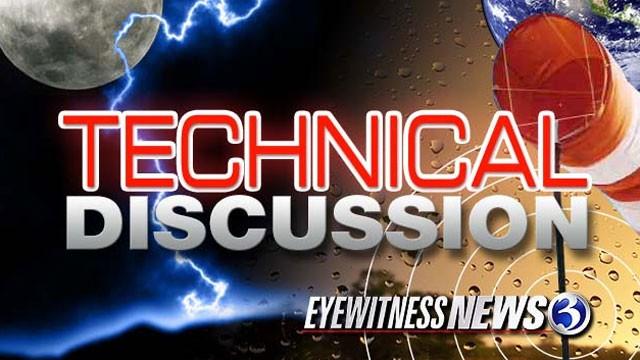 We certainly enjoyed a picture perfect Friday! We started out in the 40s and 50s this morning then warmed to the mid and upper 70s this afternoon. The temperature in a few locations flirted with the 80 degree mark. The humidity was nice and low too with dew point readings in the upper 40s and low 50s. We can look forward to more comfortable weather this evening! If you're heading to Rentschler Field to watch UConn take on BYU for the season opener, you can expect a temperature close to 70 degrees for the 7:00 pm kickoff.
High pressure gave us the beautiful weather today and it will continue to do so tonight. The mercury will dip into the 50s in many locations under clear to partly cloudy skies. Patchy fog should develop toward morning. Saturday will be nice, but probably not as bright as today. We can expect a mix of clouds and sunshine with highs in the 70s to near 80. A nice southerly breeze will develop in the afternoon as high pressure moves offshore, but the humidity will remain fairly low. It'll be a great day to check out the Goshen fair, or the Woodstock Fair!
The humidity will really ramp up Saturday night and Sunday and it will also turn warmer through Labor Day. Temperatures will rise well into the 80s Sunday and Monday and dew point readings will rise to near 70 degrees, if not higher. That means the humidity could become oppressive. While the weekend will not be a washout, we will have to be on the lookout for showers and thunderstorms during the afternoon and evening hours both Sunday and Monday. Some of these storms will be capable of producing heavy downpours since there will be so much moisture in the air. Many of you will be enjoying the great outdoors this holiday weekend. Just keep an eye to the sky for approaching showers and thunderstorms. Remember, if you hear thunder, go indoors immediately and let the storm pass. At least we should be able to sneak in many outdoor activities since dry weather will prevail most of the time.
The first week of September will be unseasonably warm, perhaps even hot, from beginning to end. We can expect highs in the 80s every day next week and we might even peak near 90 degrees at some point. The high humidity will remain with us through Tuesday, but drier air should arrive by midweek as a very weak cold front drifts across Southern New England. While the humidity will lower, the cold front will do little to lower the temperature. A stronger cold front will approach the region on Friday with perhaps a round of showers and thunderstorms in advance. We should then see a more significant cooling trend next weekend.
"Copyright 2014 WFSB (Meredith Corporation). All rights reserved."