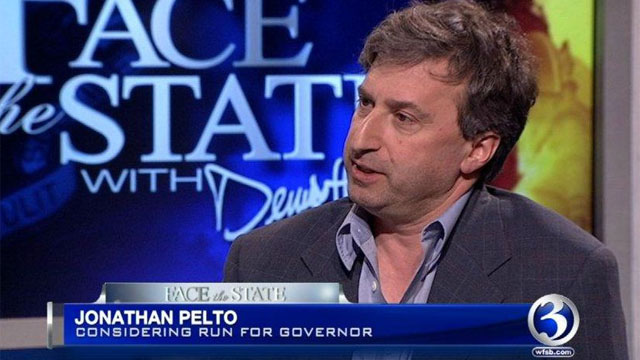 Jonathan Pelto discussed a run for governor on a previous taping of Face the State. He will not be on the ballot after he did not submit the required number of signatures. (WFSB file photo)
HARTFORD, CT (AP) -
Former Democratic state Rep. Jonathan Pelto's name will not appear on the November ballot for governor.
Secretary of the State Denise Merrill's office announced Friday that Pelto, a petitioning candidate, did not submit the required 7,500 signatures of registered voters. While Pelto originally believed about 9,000 signatures had been submitted on his behalf, election officials determined 4,318 of the signatures were valid.
Pelto was running as a candidate with the newly formed Education and Democracy Party. He's been a vocal critic of Democratic Gov. Dannel P. Malloy's education reforms.
Pelto apologized to his supporters for not making it onto the ballot. He called the process "primitive and burdensome," saying it creates an unfair barrier to those seeking another choice at the polls.
Conservative petitioning candidate Joe Visconti has already qualified.
Copyright 2014 The Associated Press. All rights reserved. This material may not be published, broadcast, rewritten or redistributed.