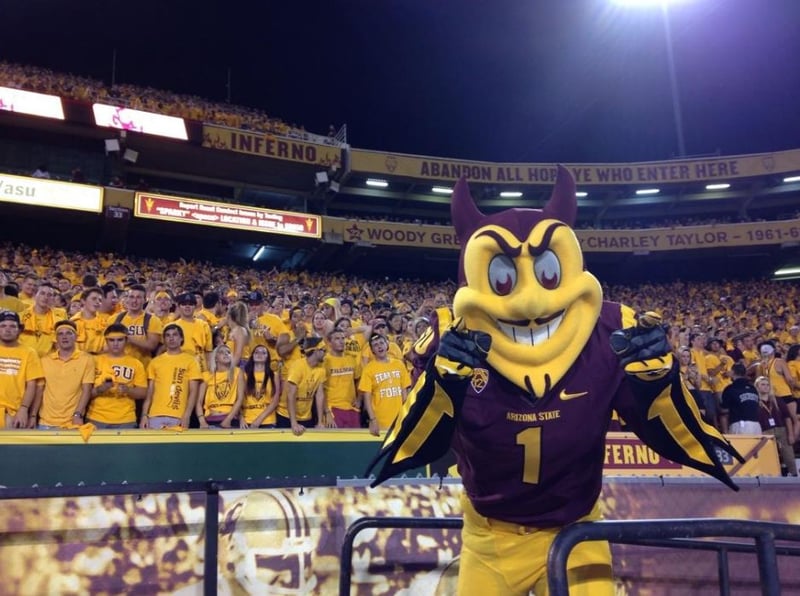 TEMPE, AZ (CBS5) -
ASU police officers were out in greater numbers on Thursday night as they began to enforce a series of new rules enacted by Arizona collegiate leaders over the summer.
No longer are kegs of beer allowed in tailgating areas. Drinking games like beer pong and flip cup are also now forbidden. Apparatus including beer bongs or any game or device that promotes the "reckless consumption" of alcohol are against the rules.
"There's a few bad people that make everyone look bad," said ASU fan Scott Machen. "Would we like this to not be regulated? Of course. But the university has their rules and we'll abide by them."
"I thought it was a little misguided," said tailgator John Ashton. "I don't think it's gonna stop any real drinking. I don't think having a keg or not having a keg is going to control someone's drinking."

ASU police and private security personnel were on bikes on Thursday night to inform people of the new rules and look out for violators. They were not writing tickets or confiscating items.

"We will have our fun no matter what. As long as the Sun Devils keep winning baby," said Ashton.

Copyright 2014 CBS 5 (KPHO Broadcasting Corporation). All rights reserved.