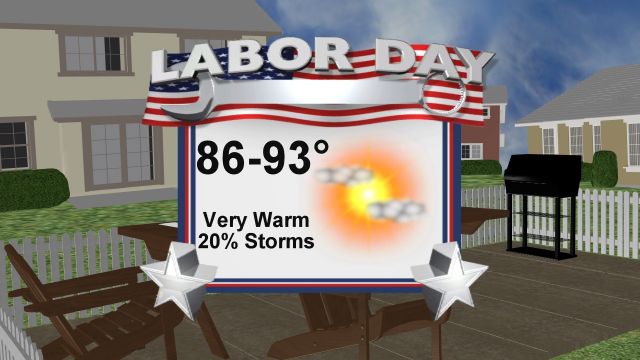 Labor Day marks the "unofficial end to summer", but this year, it's going to feel like summer is in full swing! Temperatures remain much warmer than usual for this time of year, jumping into the mid-80s and low 90s later this afternoon. Skies should remain partly cloudy, and there's a 20% chance for showers or a quick storm this afternoon.
Its IS officially September though, and while many have fall on the brain, mother nature has a different story! Tuesday looks to bring scattered showers and storms in the afternoons, with highs in the upper 80s to low 90s.
Highs stay 5-8° above average for the rest of the work week, and each day will feature a chance for afternoon showers and pop-up thunderstorms.