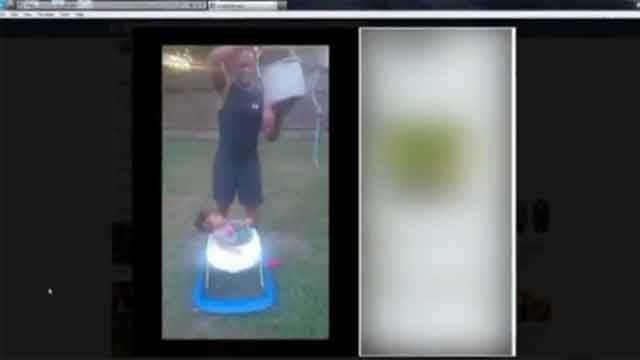 HOUSTON, TX (CBS) -
The Ice Bucket Challenge is everywhere, but many are saying one video has gone way too far.
The challenge, which was born in Massachusetts, came from former Boston College baseball player Pete Frates. Frates was diagnosed with amyotrophic lateral sclerosis, also known as Lou Gehrig's disease, in 2012.
Video on Facebook shows a grandfather dumping ice water on himself and his 10-month-old granddaughter.
"My family was shocked, my friends were shocked, pretty much everyone I know was shocked and appalled," said Claude Dalcour, the baby's father.
Dalcour said he is going through a nasty divorce with the girl's mother and things got even nastier when he saw his ex-father-in-law's Facebook post.
"You don't do that to an infant," Dalcour said. "The water splashing into her face, a whole giant bucket of water."
A Facebook user sent the video to Texas child protective services and Dalcour said he took the video right to police.
© 2014 CBS Interactive Inc. All Rights Reserved.