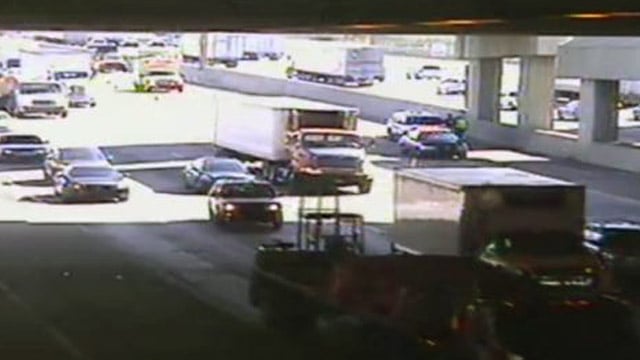 CLAYTON COUNTY, GA (CBS46) -
An accident that blocked I-285 in both directions Tuesday morning left one man dead.
Around 8:30 a.m., Clayton County police were called to I-285 East at Riverdale Road in reference to an accident.
Police said David Gue, 42, of Stockbridge, who was involved in the accident, got out of his car and began walking on the interstate.
He then jumped the median into oncoming traffic.
Gue was hit by three oncoming cars. He was taken to the hospital where he died from his injuries.
His wife, Shanaz Gue, 36, also inside the car at the time of the accident, was taken to the hospital where she was treated for non-life-threatening injuries.
Police said the couple were involved in a domestic dispute while driving.

Clayton County police are investigating the accident.
Copyright 2014 WGCL-TV (Meredith Corporation). All rights reserved.