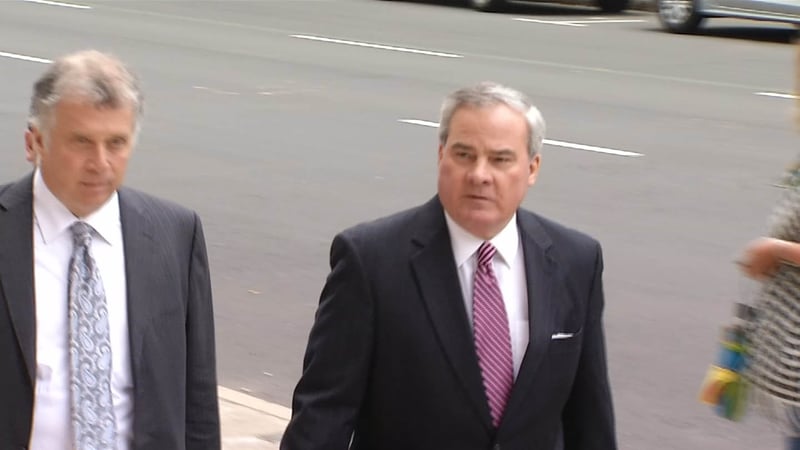 Former Gov. John Rowland arriving for a previous court appearance. (WFSB file photo)
HARTFORD, CT (AP) -
Former Connecticut Gov. John G. Rowland is due back in federal court as a criminal defendant, almost a decade after pleading guilty to political corruption.
Rowland faces a conspiracy trial this time, accused of scheming to hide political consulting work for two campaigns.
Prosecutors say Rowland was paid $35,000 for work on Republican Lisa Wilson-Foley's congressional campaign in money funneled through her husband's nursing home chain. He's accused of trying to set up a similar deal with another Republican candidate.
His lawyers say there was nothing illegal about Rowland's actions.
The Foleys have pleaded guilty to charges they conspired to make illegal campaign contributions in the form of payments to Rowland and are expected to testify against him.
Rowland's trial is scheduled to get underway Wednesday.
Copyright 2014 The Associated Press. All rights reserved. This material may not be published, broadcast, rewritten or redistributed.