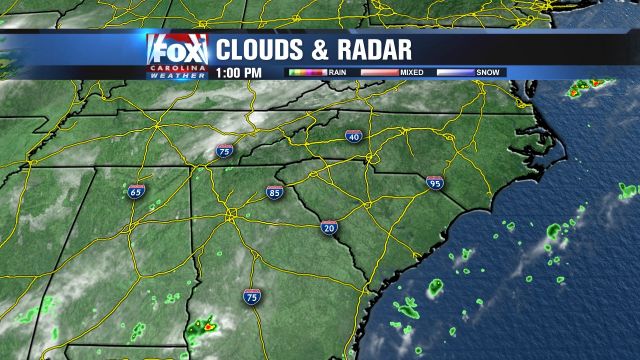 GREENVILLE, SC (FOX Carolina) -
Hot and humid conditions today will stick around giving us chances of scattered showers and thunderstorms throughout the afternoon. Look to see temperatures climb into the lower 90s across northeast Georgia and the Upstate while western North Carolina peaks in the Upper 80s.
Temperatures overnight will be mild as we approach Thursday, where we will flirt with the 90 degree mark in the Upstate and stick to the mid-80s across the mountains. We can possibly see a few pop up thunderstorms during the peak heating hours of the day.
Friday will look a lot like Thursday with slight rain chances lasting into the weekend. A Cold front will push through on Sunday and bring more widespread rain throughout the day. This will bring temperatures down a bit by next week, limiting highs to the mid-80s in the Upstate and upper 70s in the mountains.
Tropics are looking clear at this time, with no sign of potential development within the next 48 hours. Be sure to stay with Fox Carolina for the latest!