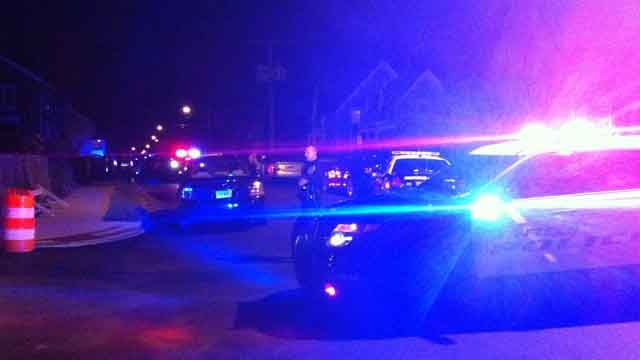 ENFIELD, CT (WFSB) -
A 19-year-old man has died after being shot on Prospect Street in Enfield on Wednesday night.

Police said he was pronounced dead at Baystate Medical Center after reportedly being shot on the street.
"Sounded something like a firework, and I went running because then it sounded like a gunshot. Then I looked over here and saw my girlfriend's child lying on the ground," said Dana Graham of Enfield.
Police said the man's death is being treated as a homicide.
A vehicle possible connected to the shooting was located at a gas station off Interstate 91 near the Windsor/Hartford town line. Police said the vehicle is stolen, and a gun was located in the car.
Police also took away two juveniles in handcuffs; however, they have not said if they are suspected in the murder.
The man has not been identified by police at this time. Neighbors said he was a well-liked person.
"It's crazy because the kid is quiet. He goes to school. He's not violent. He doesn't get in trouble It's just weird for out here," a neighbor said.

Stay tuned to Eyewitness News as more details become available.
Copyright 2014 WFSB (Meredith Corporation). All rights reserved.