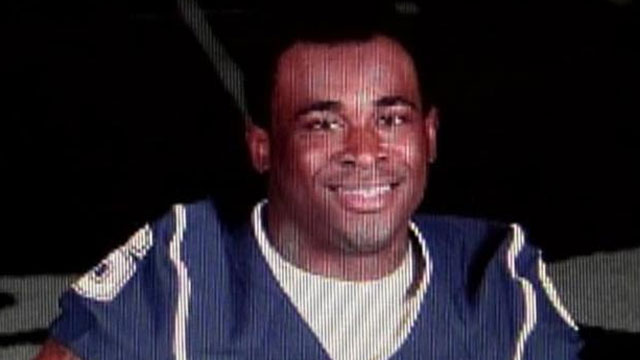 Jasper Howard in his UConn unifrom. (WFSB file photo)
STORRS, CT (AP) -
The UConn Foundation has set up a fund to raise money for a public memorial to Jasper Howard, the Huskies defensive back who was stabbed to death outside a school dance five years ago.
The school hopes to raise about $3,000 through the Jasper "Jazz" Howard Statue Fund.
The school says the memorial will be at Rentschler Field and incorporate Howard's No. 6 jersey. They hope to unveil it in November.
Howard was fatally stabbed during a fight between two groups outside the student union on Oct. 18, 2009. Authorities say the fight began over a comment one player made about a woman at the dance.
John Lomax III of Bloomfield is serving an 18-year prison sentence after pleading guilty to manslaughter in Howard's death.
Copyright 2014 The Associated Press. All rights reserved. This material may not be published, broadcast, rewritten or redistributed.