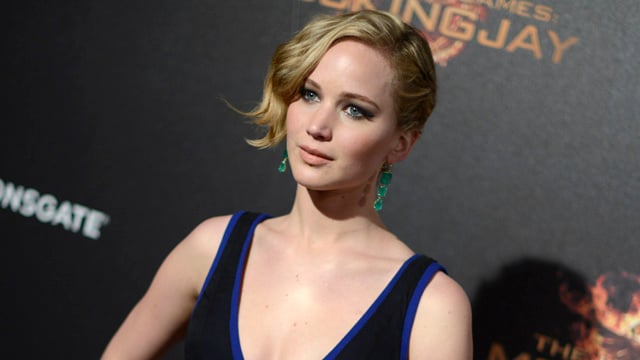 Jennifer Lawrence was one of the hacker victims. (AP photo)
HARTFORD, CT (WFSB) -
Computer and smartphone users are being warned about potential scams promising to show nude photos of celebrities.
The Better Business Bureau said it expected scammers and hackers to take advantage of the recent news that photos of stars like Jennifer Lawrence and Kate Upton were leaked on the internet.
It said it was too soon to know if anyone has been victimized, but it has seen similar tactics in the past with stories like the death of Osama bin Laden, newborn Prince George of Britain and Robin Williams' last words.
While some celebrities confirmed the authenticity of the most recent leak, others have claimed they were fake. Preliminary news reports said that the leak may have been the result of hacking into Apple iCloud or other "cloud" photo storage.
The FBI is investigating.
The BBB said it's looking for "click baiting" scams related to this leak. These scams involve clicking on links that can instead install malware on computers and smartphones. Some sites may even ask for personal information that could lead to identity theft or additional spamming.
The BBB offered a few tips to help users protect themselves.
Stay away from promotions of "exclusive," "shocking" or "sensational" video or photos.
Delete unsolicited emails or social media messages that raise red flags.
Hover over a link to see its true destination.
Don't trust your "friends" online. Their accounts may have been hacked.
For more information about scams or to report one to the BBB, click here.
Copyright 2014 WFSB (Meredith Corporation). All rights reserved.