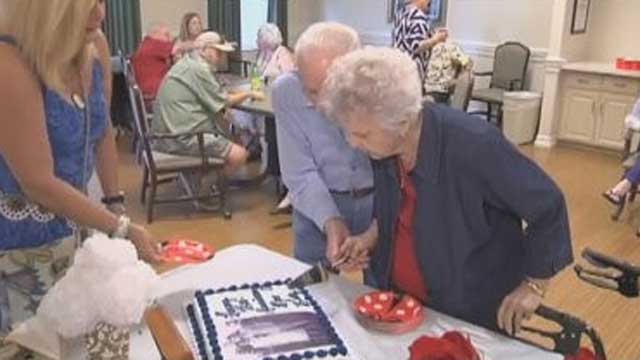 It's a love story that some believe is the longest marriage in Texas.
Tuesday, Mr. and Mrs. Donald Carbaugh celebrated a milestone in Beaumont.
The couple lives at Summer Place Nursing and Rehabilitation center in the 2400 hundred block of South Major Drive.
They married in Pennsylvania in 1938 and on Tuesday celebrated 76 years of marriage.
The couple moved to Nederland after World War II and raised their four children.
"My children are here and my friends, so maybe we will get a good chance (to visit). My sister is here will have a good chance to visit," said Mrs. Donald Carbaugh, who's been married to her husband for 76 years.
A reporter asked Mrs. Carbaugh if she was going to do some dancing.
"I could," Mrs. Carbaugh replied.
The coordinator at Summer Place says the couple has lived there for about three months and that they enjoyed spending time together.
© 2014 CBS Interactive Inc. All Rights Reserved.