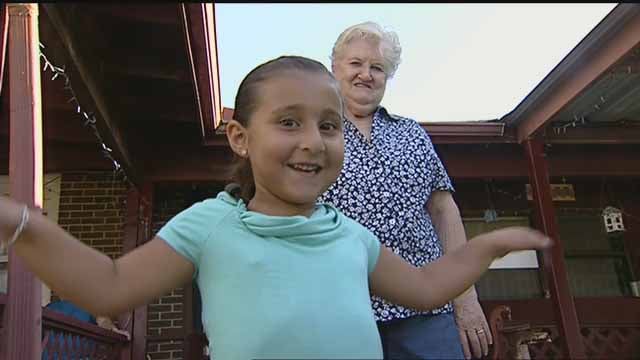 (CBS NEWS) -
A San Antonio great-grandmother is calling a 5-year-old girl her hero.
The child saved the elderly woman from drowning in the deep-end of a swimming pool in Rockport, recently.
Carleigh McGee is proof heroes come in small packages. The 5-year-old learned how to swim when she was 3 years old and it's a good thing she did.
She was alone in the swimming pool last weekend when her 78-year-old great-grandmother went under in the deep end.
"She was drowning," said Carleigh. "She was trying to swim because she can't swim, and she was trying to get to the edge and she was struggling and she couldn't and I helped her."
After Carleigh helped her safely get to the edge of the pool she ran to get help.
"I grabbed her hand and got her to the edge," said Carleigh. "I went and knocked on the door to wake up my papa and told him what happened."
When asked who her favorite hero is Carliegh replied: Batman
© 2014 CBS Interactive Inc. All Rights Reserved.