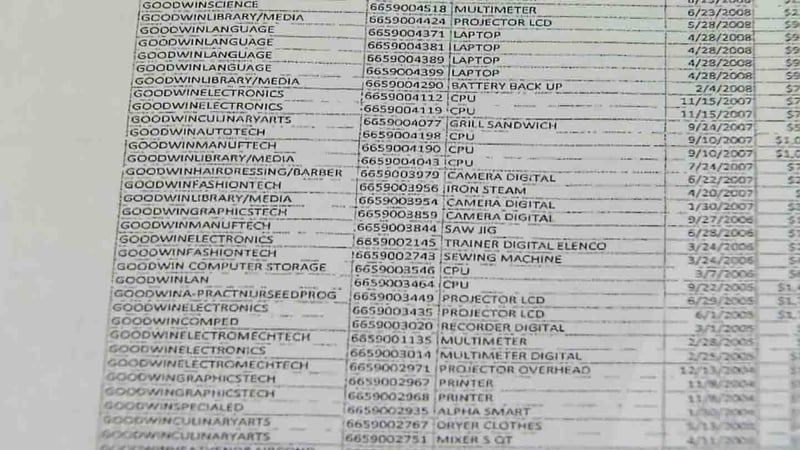 (WFSB photo)
One of the issues that the district continues to address is the disposal of equipment that has outlived its useful life without the appropriate processes being followed which would result in the appropriate adjustments being made to the accounting records. Thus, when an official inventory is completed and the items are not located, these items must be reported as "not found". A review of the attached lists indicates that a significant portion of the losses are attributable to equipment which would have had "little to no" remaining book value and had surpassed its expected useful life.
While we recognize that the district must continue to improve its overall management of the inventory control process, it should be noted that the missing inventory levels are "within acceptable levels based on industry standards."
The retail marketplace also experiences "retail shrinkage" due to the loss or theft of inventory. Though inventory levels vary by industry, generally levels of 1% – 5% of the inventory value are considered standard. All of the schools included in the report fall within the 1% – 5% range.
We will continue to work with school personnel with a goal of minimizing inventory losses.
Kelly Donnelly
Dir. of Communications, CSDE
Copyright 2014 WFSB (Meredith Corporation). All rights reserved.