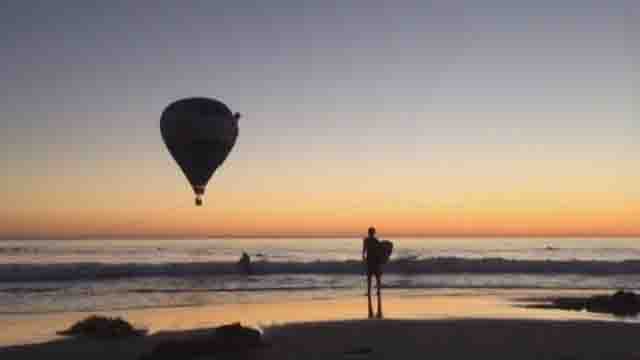 (CBS NEWS) -
A newly engaged couple had a rather unique proposal story to tell on Monday.
Eric Barretto was proposing to his girlfriend around sunset Sunday when the hot air balloon they were riding in suddenly drifted off course and landed in the ocean, according to published reports.
The hot air balloon took a dip into the ocean off of Cardiff Reef in California.
Witnesses said lifeguards and surfers rushed to help, pulling the balloon back to shore using ropes that were dropped from the balloon's basket.
No one was hurt and Barretto's girlfriend said 'yes.'
© 2014 CBS Interactive Inc. All Rights Reserved.