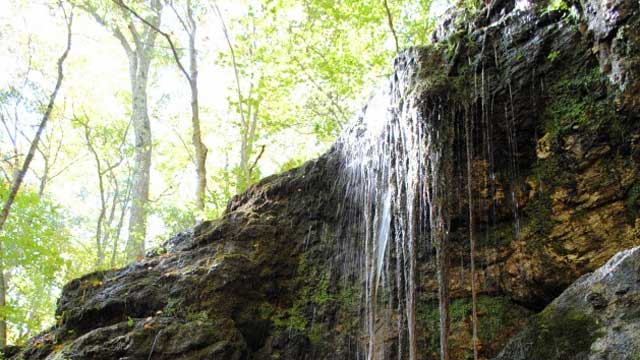 Blackledge Falls in Glastonbury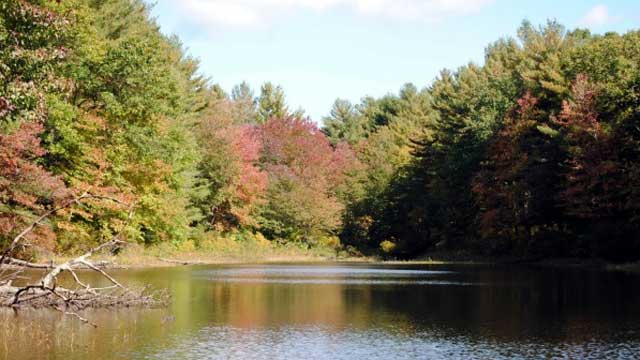 Autumn on Blackledge Brook Pond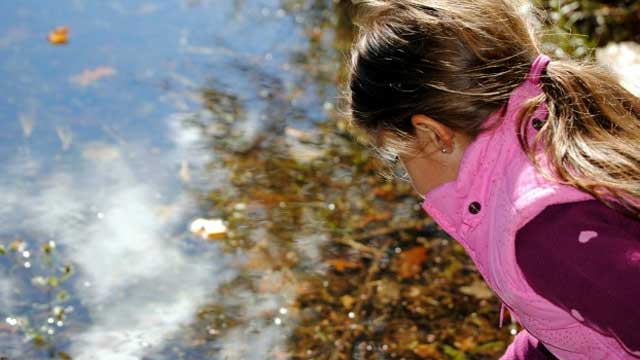 Exploring Blackledge Brook Pond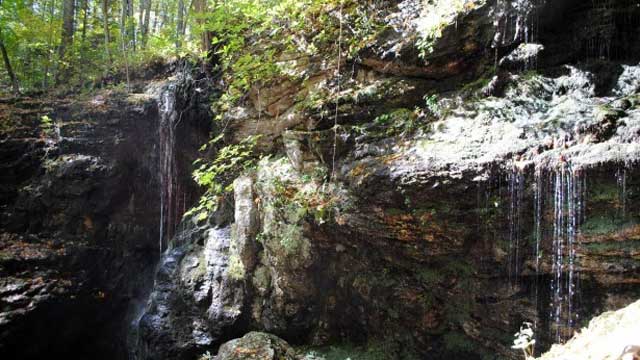 GLASTONBURY, CT (WFSB) -
Since childhood, my love of the outdoors has always been a part of me. And as an adult, I hope to share that passion with my own children.

So, I offered this challenge to my family, to join me in exploring the hidden treasures and more popular gems Connecticut and the surrounding region have to offer.

From hiking to biking to kayaking, I hope my window into the outside world inspires you to explore as well.

BLACKLEDGE FALLS
Glastonbury
The crisp, cool air and the brilliant colors of fall now dotting the Connecticut landscape are beacons for any hiker wanting to explore. So, on this particular trip, my family and I headed to Glastonbury where the promise of a waterfall and some fall foliage were justification enough to hit the road.

Located in East Glastonbury near the Hebron town line, sits Blackledge Falls. The 80-acre parcel of land is heavily wooded with a couple of well-marked trails that weave through the property, which also abuts Gay City State Park. Today, the trail we chose was marked by blue and white blazes and promised to lead us to the falls.

The trek is a desirable one that totals only a mile in length. And, to begin, the hike is a fairly easy one. Fallen leaves already dust the well-carved path and short, sturdy bridges over swampy patches make it simple to maneuver.

Within a few minutes, we caught a glimpse of Blackledge Brook Pond; the still water mostly hidden from the main trail. But, a tiny path brings you down to the water's edge. It's a quiet spot that's perfect for stone skipping or exploring. And, we did so for a few minutes before heading back on the main trail.

At this point, the trail begins to climb as we head for the falls. But, what made it fun for the kids (and us parents too) is the variety the landscape has to offer. Small springs made it interesting for us to 'rock hop'; while bigger boulders made it more enticing for the kids to climb.

The popularity of the trail is evident as well. We ran into a several hikers, enjoying the day with their kids or taking a brisk walk with their dog. The casual camaraderie just added to the enjoyment of the day.

When we got about a half-mile in, we reached the top of a small ridge and peaked below. We scrambled down to get a closer look and there, among the scattering of trees and pools of water, were the falls. There were two on this day, both plunges falling about 25 feet from the rocky ledge. During the spring, when the rains are plentiful, there can be as many as three. But we still considered ourselves lucky.

The kids certainly did. They tore off in different directions, exploring what was around them. While my youngest chose to peak under rocks and play by the water, my oldest dipped under the falls and tackled a climb up the ledge. All the while, my husband and I took a well-deserved breather just to take it all in.

And, after getting our fill, we climbed back to the path and followed the loop another half mile to the parking lot, ending our short but, eventful trek. But, the beauty of it all was that no one once complained or acted bored. We all just had a good time; a true testament of what a great hike should be. And I am truly grateful for that.

Directions: From Route 2 East, take Exit 8 Hebron Ave. Take a left at the end of the exit onto Hebron Ave. Travel about 10 miles. Parking for the falls will be on the left.

From Route 2 West, take Exit 10. Take a right at the end of the exit onto Manchester Road. Go about three-four miles to the intersection of Hebron Ave. Take a right at the stop light and go about six miles on Hebron Ave. Parking for the falls will be on your left.

Trail Difficulty: Easy to moderate

Trail Length: 1.0 miles