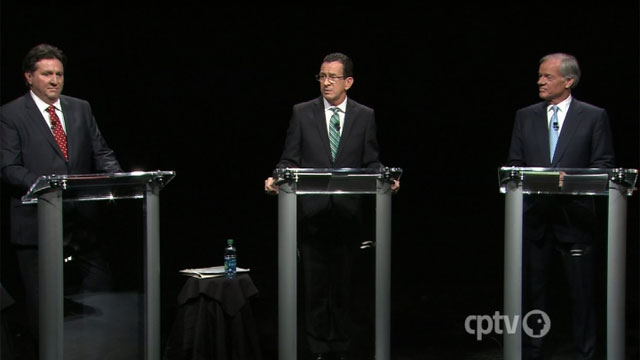 NEW LONDON, CT (AP) -
Gov. Dannel P. Malloy is praising petitioning candidate Joe Visconti for his outspoken opposition to Connecticut's gun control law, suggesting his Republican foe, Tom Foley, is not being clear to the voters about where he stands on the legislation.
While he disagrees with Visconti's stance, Malloy said Thursday he gives him "a lot of credit for taking this issue on." Malloy accused Foley of "whispering to people" that he'll repeal the legislation, which includes bans on more assault weapons and large-capacity ammunition magazines.
Thursday's debate in New London, sponsored by Connecticut Public Broadcasting and The Day of New London, marks the first where Visconti has been a participant.
While Foley accused Malloy of taking away rights of gun owners, he doesn't expect the legislature will resurrect the legislature.
Copyright 2014 The Associated Press. All rights reserved. This material may not be published, broadcast, rewritten or redistributed.