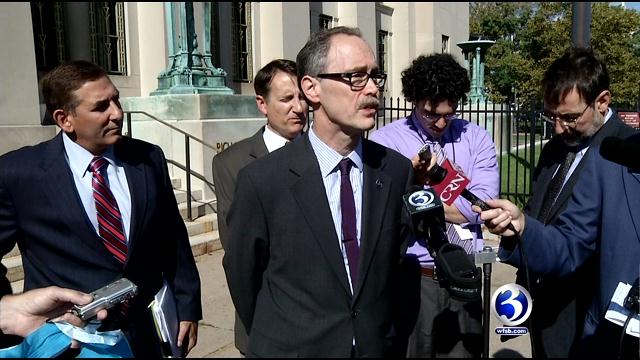 HARTFORD, CT (AP) -
The Connecticut Republicans are asking a state court to stop the Connecticut Democrats from spending money from its account for federal candidates on mailers benefiting Gov. Dannel P. Malloy.
The state GOP filed its lawsuit against the Democrats and Malloy's campaign on Friday at Hartford Superior Court.
Republicans want the court to determine state law bars the party from using the federal account, which can accept political contributions from state contractors, unlike the party's state account. The GOP also says Malloy's campaign should reimburse the state for the $6.5 million in public funds it received through the Citizens Election Fund, arguing the campaign violated the rules.
Democrats deny they're spending contractor money on state races and contend federal law allows the party to spend the federal money on get-out-the-vote efforts.
Copyright 2014 The Associated Press. All rights reserved. This material may not be published, broadcast, rewritten or redistributed.