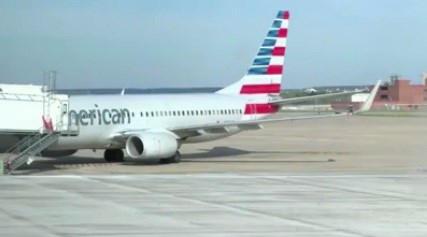 American Airlines flight from Hartford diverted after Ebola scare
(CNN) -
An Ebola scare prompted an emergency landing in Oklahoma Saturday, on a flight that was en route from Hartford.
The American Airlines flight was traveling to Dallas, TX when it was diverted to Tulsa after what is being described as a medical emergency.
Passengers had to wait while fire and hazmat crews responded and were able to determine that the man was suffering from complications from a prior surgery and was not displaying symptoms of Ebola.
After it was determined that the man was not contagious, the plane took off for its original destination.