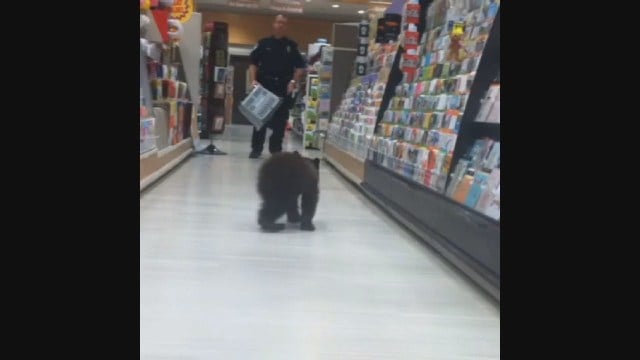 (CNN photo)
A baby bear found its way into a store in Oregon.
She surprised shoppers on Sunday in the city of Ashland. Someone captured footage with a cell phone camera.
Officials said the cub was only about a month old and weighed about 13 pounds. She also appeared to be people friendly.
Shoppers said the bear wandered from aisle to aisle.
Police eventually trapped her in a shopping basket.
Animal officials said the bear looked a little thin. As a result, she will be rehabbed and cared for until being released back into the wild next year.
© 2014 Cable News Network.Turner Broadcasting System, Inc. All Rights Reserved.