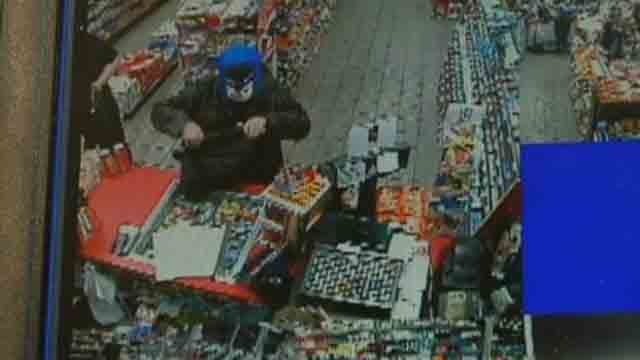 (CBS) -
For the second time in two days a woman wearing a batman mask has robbed a local business.
This time it happened at Maize Food Mart in Wichita, KS at about 9:15 p.m. Saturday.
An employee told police that a woman came into the store wearing a blue batman mask and demanded money.
She then grabbed the cash and ran and the manager of the store says this was a first.
"It's really frustrating, you want them to feel safe. This is a safe neighborhood, but sometimes things can happen anywhere anymore, in this day and age," said Bud Meisch.
Police believe the incident is related to a similar robbery that happened on Thursday afternoon, when a woman of a similar description robbed Friend's Corner in southeast Wichita while wearing that same batman mask.
Copyright 2014 WFSB (Meredith Corporation). All rights reserved.