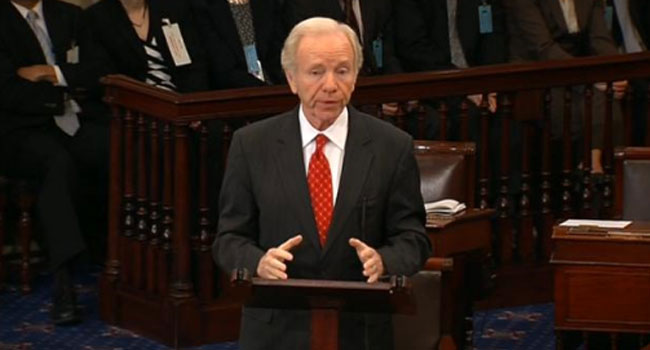 File photo of Former Connecticut Senator Joe Lieberman
WASHINGTON, D.C. (AP) -
Former Connecticut Senator Joe Lieberman is the new honorary co-chair of a bipartisan group that backs government reform.
Lieberman is taking the post at the organization known as No Labels after Democratic Senator Joe Manchin of West Virginia stepped down because the group supported a Republican challenger in the Colorado Senate race.
Lieberman joins former Utah Governor Jon Huntsman as co-chairman of the group, which has pushed for reforms in Congress to address gridlock and dysfunctional politics.
Manchin departed because he was upset over No Label's move in the Colorado contest.
Manchin says the group didn't communicate its plans to him beforehand.
Lieberman was Democrat Al Gore's running mate in the 2000 presidential campaign but was re-elected to the Senate as an independent in 2006. He retired last year.
Copyright 2014 The Associated Press. All rights reserved. This material may not be published, broadcast, rewritten or redistributed.